Most of you out there who are unhappy with how many customers are finding their way to you would likely say that snagging loads of customers is difficult. However, once the marketing is done and folks have had a chance to give you a try – and if your product is sound – your business should be able to sell itself.
The question is, can you honestly say you're following these 4 customer retention credos in your day-to-day?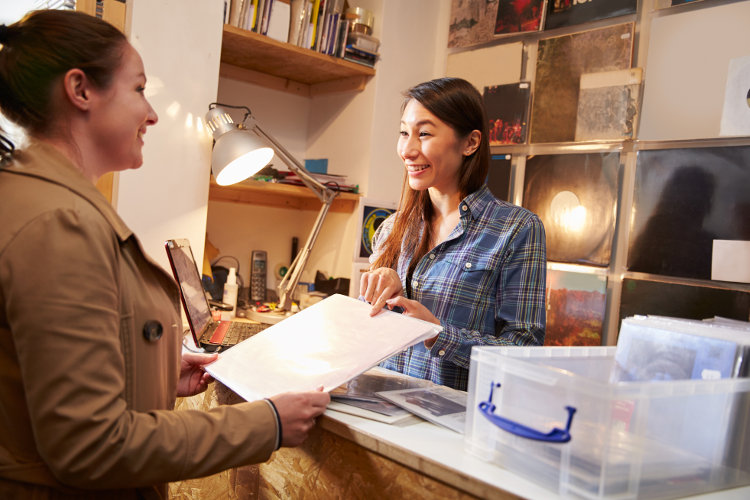 1. Provide the Best Customer Experience
Or to put it another way, does the customer leave feeling like you value their business, or do they feel like just another number on your website, on the phone, or in your brick-and-mortar store? Providing the best experience possible will not only shoot you to the top of everyone's recommended list, it leaves a lasting impression that can last for years to come.
In your effort for retaining customers, they should appreciate a seamless experience including zero rudeness, have all their questions answered entirely, and need to be thanked for their patronage (with a smile if you run a face-to-face business). I like to cap it all off with a "See you/talk to you next time" whether online, on the phone or in person – just to create the expectation they'll be back. Perhaps this is a (innocent) psychological mind game, but what the hey?
2. Treat Them Like Friends and Family
Most of them will return your kindness by treating you the same way back, including giving you and your products a certain amount of exclusivity in their budget for your given product. If your mom or dad walked into the door to your store would you ignore them, be abusive when you finally did deal with them, or grumble and treat them like an inconvenience rather than a blessing to your business?
If you said "Yes" to any of those questions, you have many more problems than just that which exists in your customer services practices!
Have you ever walked into a business to spend your hard-earned money, only to find the service rep talking to someone who was obviously a friend or family member? And if you've been in that situation, did that rep make you feel like you were nothing to them but an annoying customer – ie., their tone changed in a negative way when they started talking to you? That's because they weren't treating you like they would those closest to them.
Treat your customers like family they will usually treat you like family too… this is the "biggest secret" to customer retention!
Even better, that sort of attitude issue spills over into all areas of the business. Pre-sales inquiries, after-sales service, complaint handling, returns. Imagine every woman is your mom and every man your dad. Even if they don't treat you the same – this is business and you need every dollar you can get your hands on!
3. Show Appreciation for Repeat Business
By now, we all know that it's much less expensive to hang on to those people who've already ordered from you before. Why put an even bigger strain on your marketing budget when you don't have to?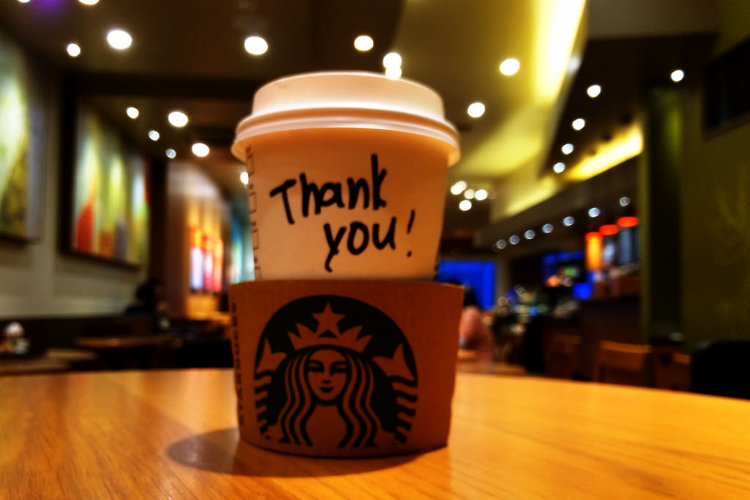 So many business owners get this wrong… Like never offering return customers any sort of appreciation discount such as a simple buy one, get one free – or even better: discounts for referring their friends (ie., killing two birds with one stone). This is ignored for a number of reasons. Mainly because the owner's too frugal, too focused on getting new sales, or just plain too ignorant to care how many times the same customer comes through the door.
Even a small 5% discount to show you care they come back is better than nothing – surely enough to keep the repeats trickling in. And don't forget they're actually saving you marketing dollars you would otherwise have to spend to get a new customer. Even Subway restaurants, perhaps the most stingy food service business when it comes to counting every single topping they put on the sandwich, offers loyalty points and free products for return customers.
4. Go the Extra Mile
Dominos was once on the verge of utter destruction after a few people were killed back in the 90s by drivers racing to deliver customers pizzas within the franchise's "30 minutes or it's free" guarantee. Nowadays they're known more for saving lives in addition to making (decent) pizza. Read this inspiring story about how a caring store manager and delivery driver helped save a loyal customer in just the nick of time.
That, and many other stories, is what going above and beyond is all about. Think that customer will keep ordering pizzas every day when he gets out of the hospital? No doubt!
In customer retention, just go above and beyond whenever you can. Help them carry their stuff to the car, open the door for elderly customers with canes or walkers, stay open late to help a client crush a big project before a deadline hits. Do whatever it takes; they won't forget you for it (at least most won't).
Make it Part of the Culture
Everyone on your staff needs to be on board with implementing the 4 suggestions above. Make customer relations the most important part of your business, and the most important thing needed to stay in business (profits) will inevitably increase.
On the other hand, keep treating them like a cash register and your competition will surely love you for it!