As a long-time solopreneur, I've had plenty of time to build a balanced and healthy work-from-home routine that maintains some semblance of a work-life balance. However, my rhythm and perspective were thrown off when my wife became my work-at-home companion during the pandemic.
She and I have taken decidedly different professional paths. I've leaned into freelance. She's held down a 9-to-5 career. It's been a perfect mix that allows us to maximize our talents. Case in point: Working in the corporate world would never feel adventurous enough for me, but the uncertainty of my work would drive her nuts. Or I thought it would, anyway.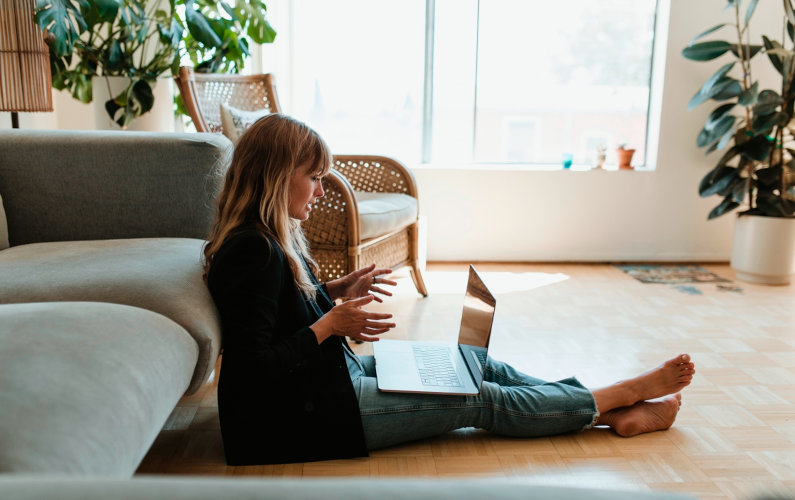 What I discovered was that my wife adapted beautifully to virtual quarters. Though I could tell she missed the consistency and congeniality of in-person work, she rose to the occasion as a wonderful leader. I eavesdropped from time to time, marveling at how she supported a colleague, stood up to an administrator, and made hours-long online meetings fun.
Still, she was eager to go back to the world she knew and revert to a professional life that began when she arrived at the office and ended when she left. Watching my wife navigate the ins and outs of working from home illustrated how hard it can be for people unaccustomed to that reality to avoid remote work burnout.
Why Working From Home Is Tougher Than It Sounds
According to a Society for Human Resources Management article, staffing firm Robert Half found that 70% of people who "went virtual" started working Saturdays and Sundays — basically losing any chance they had to disconnect. Forty-five percent logged more weekly hours consistently.
The bottom line here is that being a remote employee presents more challenges than most people think when it comes to avoiding burnout. Take the revolving door of household responsibilities, for example: It never disappears and usually serves as a reminder that even if you take a break from your Zoom meetings, you still have plenty to do. Your workspace may have a door, but that doesn't mean you won't feel trapped by obligations as you attempt to straddle personal and professional lines. It's enough to make you wonder whether it's possible to ever really strike that balance.
Below are my top recommendations for reducing your likelihood of falling prey to overwhelming emotions related to work-at-home life. Implementing each one should help establish a healthy work-from-home routine and stave off remote work burnout.
1. Surround yourself with accountability buddies
As a full-time freelancer or remote worker, you can't leave your support network to chance. There are no watercoolers in your downstairs hallway for people to gather around. Therefore, find other folks you can regularly ping, even if it's just to say hello or blow off steam.
Your network can include anybody and everybody. Perhaps it's a person in a different field who also works at home. Maybe it's a business or life coach you've hired to keep your goals on track. Working from home doesn't mean you need to rely on personal willpower alone to get you through your days. Friends and mentors are just a text, Slack, Zoom, or call away.
2. Build self-care into your schedule
If you're creative, you may have trouble setting and following routines. Do it anyway. Establishing a regular bedtime, for example, can help you avoid a mental crash. Working out consistently — whether it's yoga, stretching, or a 15-mile bike ride — can energize you to tackle the daily grind. Plus, routines allow you to look into the future and know that it doesn't just contain work, work, and more work.
Is this hard? Absolutely. According to OWL Labs' State of Remote Work 2020 report, 26% of remote working parents found their home lives very distracting when they had children at home, and Buffer's State of Remote Work 2021 showed about 22% of virtual workers have trouble unwinding after logging off for the day. Nevertheless, do yourself the favor of working toward a repeatable schedule that allows you to have a healthier work-life balance.
3. Draw some lines in the sand
Avoiding burnout starts with knowing your triggers, so learn to read your stress symptoms and act on them. For instance, you may start to get migraines and muscle aches when you're dangerously close to being overworked. Knowing this, you can pull back so you don't push yourself over the edge.
I hate to tell you this, but you're not superhuman. (I'm talking especially to you perfectionists out there.) You'll do better by taking breaks. Don't forget about the value of switching your attention when you have a big project on your plate. Walking away from stressors frequently allows you to minimize them and return to your task refreshed.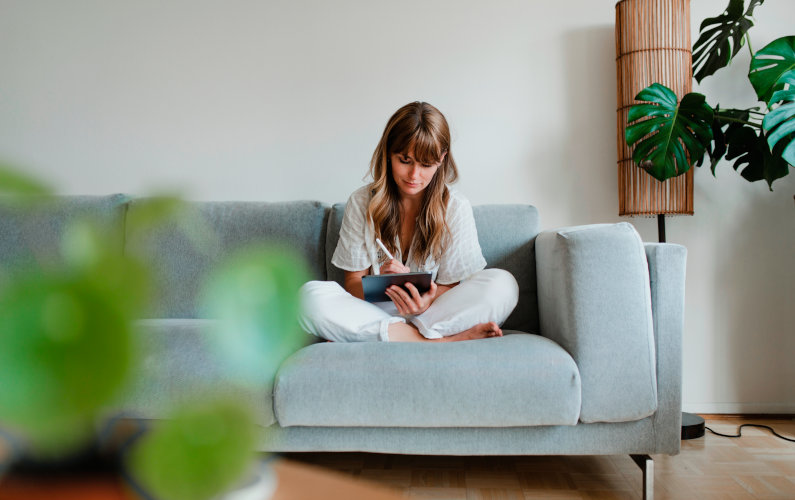 Our household has resumed this "he's working from home; she's working at the office" normalcy. Yet our experience throughout the earliest days of COVID has taught my wife and me quite a few lessons about the importance of self-care, whether you're a corporate employee or a solopreneur. Either way, you can benefit from installing measures to maintain work-life balance and elevate your health. After all, if you aren't at your best, you can't do your best.