With the stress of the daily grind a familiar routine for most Americans, one of the few pleasures of the work day can be found in the lunch break. However, with many employees not getting enough time to take a "real lunch," and with many others either eating hurriedly at their desks or not at all, some businesses are hiring a food management company to provide their employees with quality lunch options.
Doing this has many tangible and intangible benefits to both employees and employers, as follow.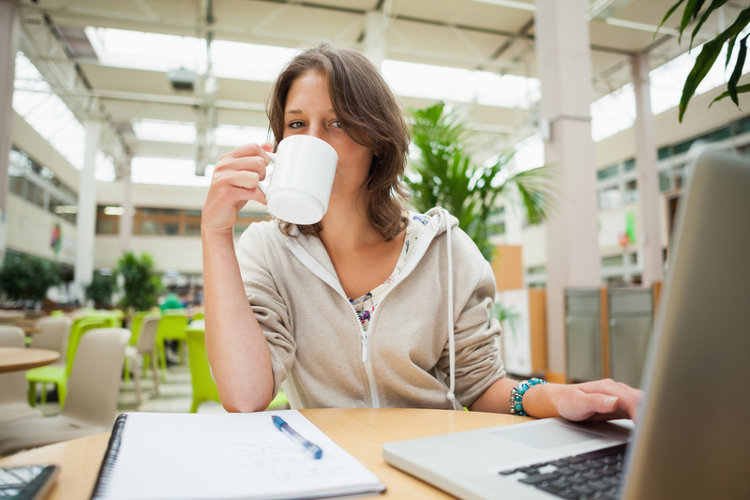 Benefits to Employers
1. Increased Productivity
A study of technology companies found that offering meals to employees saved their workers anywhere from 30 to 60 minutes at lunchtime, which translates to increased productivity. Productivity is also increased by the boost to morale that is brought about by having a quality company cafeteria.
2. It's a Good Investment
Only 11% to 25% of businesses have cafeterias for their employees to use, while growth in the field of contracted food services is currently at 2.4%, and is predicted to maintain 2 to 3 percent growth over the next several years. Providing this service to employees gives an edge over the competition.
3. Employee Retention
Losing good employees to competitors and then having to train new ones to replace them is a huge drain on time and resources. Having high quality employees that stay with the company for years is crucial to the success of any business, and having a food management company provide on-site meals in the company cafeteria is a perk that can coax talent to stay with a business instead of seeking better benefits elsewhere.
4. It Saves Money
According to a recent survey by Glassdoor, 79% of employees would prefer an increase in benefits from the company they work for, rather than an increase in pay. One of the most cost effective quality benefits a company can give is providing in-house meals to their employees. According to a study by the Society for Human Resource Management (SHRM) 97% of employees responded "favorably" or "very favorably" to the companies that offered healthy food choices at work. If overall health of the employees of a company is higher, it helps lower the company's costs for health insurance.
5. Multiple Uses for the Cafeteria
Since it can also be used to entertain potential clients, and as a special events center, this saves a company the cost of renting one.
Benefits to Employees
1. Stress Reduction
Americans work too many hours as it is, and with increasing workloads and demands from bosses, not having to worry about preparing lunch each day reduces stress levels and will improve the mood of employees at any business.
2. Improved Health
It's no secret that the fast food lunch options many employees are forced to take are unhealthy, and can really reduce energy. Over time they can also lead to increased illness and sick days. Taking better care of workers through a food management company with healthy options such as soups, salads, sandwiches and cultural menus including halal, kosher, Indian, and others helps increase health.
3. Saves Time
It would allow employees to eat a leisurely breakfast at work instead of rushing at home, getting fast food, or skipping the meal altogether. Breakfast jump-starts the metabolism, and enjoying a healthy breakfast or coffee at work can start the employee's morning off on a pleasant note that will carry on through the rest of the work day.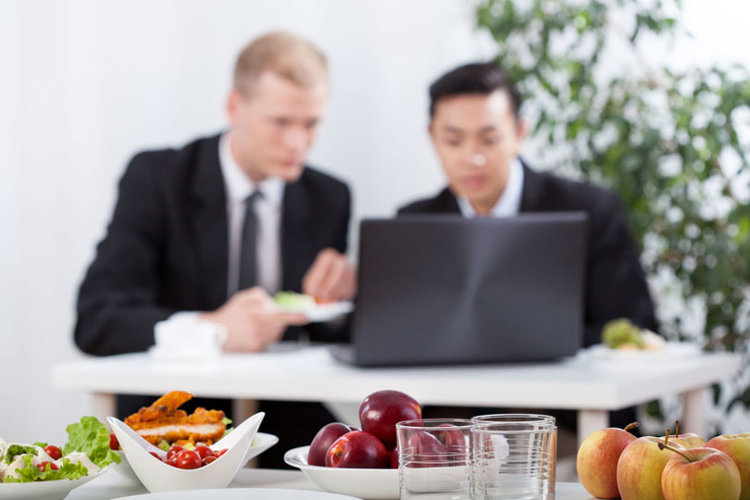 4. Increased Camaraderie
A shared dining area brings people from different departments of a business together in the same place where ideas will be naturally discussed, which could lead to new breakthroughs. Employees will develop a stronger sense of belonging which fosters teamwork.
5. Employee satisfaction
Having delicious, healthy, and low-cost meals provided by the company increases morale, and therefore helps employees to deal with the stresses of their day to day responsibilities more efficiently.
The mutual benefits of having a quality corporate cafeteria are being seen by a growing number of business owners and their employees alike. These benefits are definitely worth the costs associated with hiring a food management company, which can take any business to the next level of employee satisfaction and workplace productivity.
Sources:
http://www.slate.com/articles/business/moneybox/2014/11/cafeterias_at_american_companies_business_and_workers_benefit_when_companies.html
http://www.corporatediningservices.com/cafeteria-management/cafeteria-food-service-provider.htm