When building a business from the ground up, success is a matter of creativity. The challenges of taking flight as an entrepreneur can push any team to the limits of their critical and imaginative thinking. Naturally, startups deserve working environments that maximize their flexibility and dynamism.
Coworking space providers like Common Desk recognize this need and offer a unique twist to office rental: a communal experience packed with amenities, extra services, and opportunities to interact with other professionals in your area.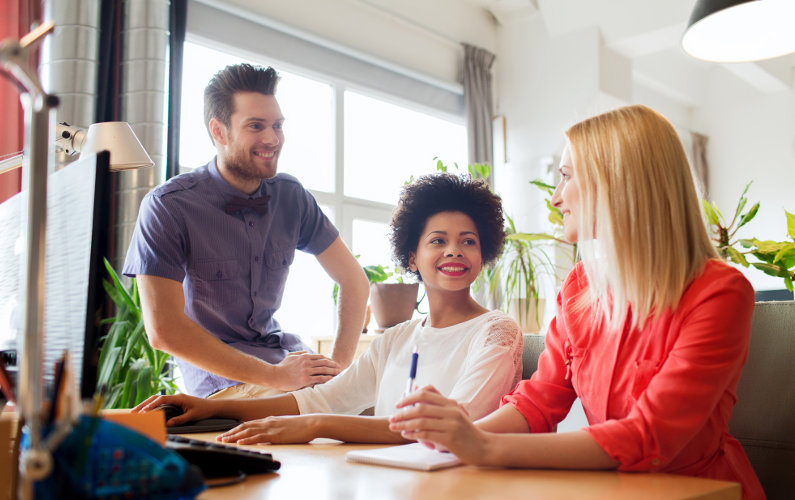 Consider these three tips to make the most out of your coworking space!
1. Soak in the Productive Atmosphere
As I've said, startups have to contend with a plethora of challenges and tasks in order to thrive. Developing a product is complicated enough without having to consider growing a network, perfecting a brand, and nurturing a corporate culture that keeps all partners and employees passionate about their work. This means that a startup's nine-to-five (if they're lucky enough to make do with eight hours a day) is hectic and chock-full of things that need to get done.
One major benefit of shared-space office rental is the healthy sense of urgency that's constantly in the air thanks to the variety of businesses and professionals making use of the communal areas. Startups stand to gain from this culture of focus, and setting up in an environment with a self-propelling vibe of productivity is the ideal direction for new companies which have to set an efficient pace for their workflow.
There's also a great value in learning from the innovators, entrepreneurs, and experts who share a space with your business: keep an ear out for tips and best practices, or better yet, strike up conversations with the other professionals in your new office. Odds are, they're willing to share a valuable insight or two.
2. Take Some Time to Mind Your Business
A good business begins with a unique vision. A great business never loses track of that vision, knowing that thriving in an industry means giving clients and customers a one-of-a-kind experience.
Coworking spaces can assemble scores of different businesses, professionals, and freelancers at a time–each one with a brand that sets them apart from the other. Faced with this diversity, a startup's own corporate identity gets a chance to shine during the many interactions with co-renters that can happen in a given day. More chances to share the details of your business means more chances to reflect on what your business means to you, and what it can mean to potential customers and clients.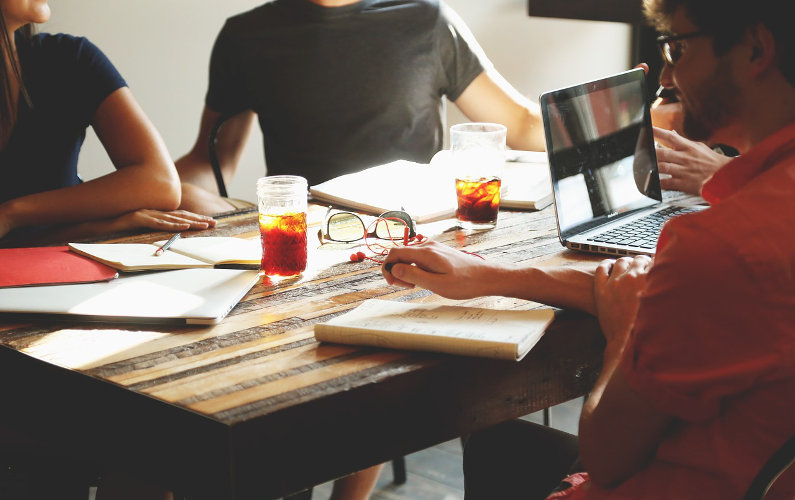 3. Take a Break – It Comes with the Rent!
The number of startups in the United States is on the decline, with some analysts suggesting that the high-risk and high-pressure nature of such ventures leaves many young professionals more likely to spend their youth pursuing traditional employment. This problem is only magnified when a startup fails to satisfy the social and recreational needs of its employees, and treats each workday like a desperate race to launch day. This poses a critical lesson for any startup that wants to last: find a way to keep your employees happy.
Coworking spaces offer an easy solution to the problem of morale, freeing up time for management to keep its eyes on launch or expansion. Many top-rated coworking businesses offer amenities to keep workers' spirits high. In-house gyms, free-flowing coffee, and even siesta stations are common offerings when turning to coworking sites to house a business. Others go the extra mile and provide for regular social and recreational events like happy hour celebrations and bartending lessons.
Give your employees the chance to use these amenities responsibly, and expect to see gains from their happiness in no time.
For the going cost of rent, coworking is a great choice for any startup. But for those that know how to maximize their stay, these revolutionary office spaces can mean the difference between success and mediocrity.